Looking for the Communties in Control Homepage?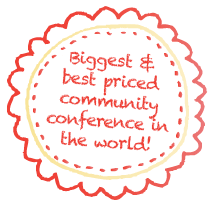 Communities in Control Conference 2013
Moonee Valley Racing Club
Moonee Ponds
Monday & Tuesday, May 27 & 28, 2013
(Pre-Conference Marketing & Social Media Bootcamp: Sunday 26 May 2013)
---
I'M ALRIGHT JACK: Reclaiming community in a selfish world
We're living in a world of selfies, smartphones, flat-screen do-anything TVs, and obsession over interest rates and electricity bills.
Australians are nervous, suspicious, distrustful of change, and afraid of strangers trying to steal their Precious.
We have no confidence that our political institutions can cope, or that our social elites will care.
The not-for-profit sector is dancing blindfold on eggshells. But dance it does! The sector remains strong, proud and effective, despite being under pressure from axe-wielding politicians and public complacency.
If the voice of the not-for-profit sector is to be heard amongst the cacophony of individual fears and complaints we must know our common mission and understand our common interests.
Communities in Control brings us all together to rededicate our efforts to the cause we share - the belief that Australians have the capacity to overcome a tendency to meanness and work together to shape our world for the better.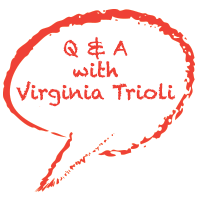 Special Events as part of Communities in Control 2013
A special hour-long "Q&A&quot
What place is there for community in a selfish world?
This year's Communities in Control Conference will feature a special hour-long "Q&A" exploring this theme. The session will be hosted by award-winning journalist Virginia Trioli, with the panel made up of special guests David Marr, Clementine Ford, Fiona Collis and Kon Karapanagiotidis.
Virginia Trioli
Two-time Walkley Award winner Virginia Trioli is one of Australia's best-known journalists, with a formidable reputation as a television anchor, radio presenter, writer and commentator. She is much sought-after as a speaker and MC and combines a rigorous interviewing style with an often wicked sense of humour. Virginia has held senior positions at The Age and the Bulletin, and has fronted many of ABC Radio and TV's premiere news and current affairs programs. She currently anchors ABC News Breakfast.

David Marr
David is a Walkley Award-winning journalist and a highly respected political and social commentator. He has worked as a journalist at the ABC and for Fairfax and was recently revealed as one of the star recruits for the new Guardian Australia online news outlet.

Clementine Ford
Clementine is a broadcaster, freelance writer, public speaker and a self-confessed social media addict. Her provocative feminist and social commentary has seen her become one of the rising stars of the new media in Australia.

Fiona Collis
Fiona is the Director of the Ipsos Social Research Institute's Mind and Mood Report, Australia'slongest running qualitative social trends study. Its unique approach involves not asking any questions at all, but instead observing spontaneous discussions in home environments among groups of people who already know and trust one another.

Kon Karapanagiotidis OAM
Kon founded Victoria's Asylum Seeker Resource Centre in 2001 with a simple vision of creating a place of hope and welcome, "where no one was turned away". A lawyer, social worker and teacher, Kon's personal experiences of racism and exploitation helped to fuel his drive for social justice.
---
---
Incredible Speakers; Unforgettable Conversations:
PROF KERRY ARABENA

Kerry is the Chair of Indigenous Health at the Centre for Health and Society, University of Melbourne and a State Finalist for Australian of the Year in 2011. A descendant of the Meriam people of the Torres Strait, Kerry is known for her leadership in promoting the health and wellbeing of Aboriginal and Torres Strait Islander people. Before gaining the Melbourne University Chair she was Chief Executive of the Lowitja Institute for Aboriginal and Torres Strait Islander Health Research.

PARIS ARISTOTLE AM

Paris Aristotle is the Director of the Victorian Foundation for Survivors of Torture, a position he has held since he helped found the organisation in 1987. Paris has extensive experience in the area of refugee resettlement and the provision of services to survivors of torture and trauma. He has held many senior positions on government advisory bodies (too many to list) and is currently Chair of the high-profile Minister for Immigration and Citizenship's Council on Asylum Seekers and Detention (MCASD).

ITA BUTTROSE AO OBE

Ita has edited Cleo and the Womens' Weekly and the Daily Telegraph. She's served on the Board of News Limited, been chair of the National Advisory Committee on AIDS and president of Alzheimers Australia. She's the patron of Women of Vision, World Vision Australia, The University of Third Age, the Juvenile Diabetes Foundation of Australia, Amarant, the National Menopause Foundation, and more. She's an Australian legend, being the subject both of a song by Cold Chisel and an ABC telemovie. Ita is the 2013 Australian of the Year.

AUDETTE EXEL

Audette Exel is a founder of the ISIS Group and Chief Executive Officer of its Australian company, ISIS (Asia Pacific).
She is also the Co-Founder and Chair of The ISIS Foundation, which funds and manages projects for women and children in remote areas of Nepal and Uganda in partnership with local community groups. Audette won the 2012 NSW Telstra Business Woman of the Year Award and is one of the Australian Financial Review's 100 Women of Influence in Australia in 2012.

DR JOHN FALZON

John is the Chief Executive of St Vincent de Paul Society's National Council of Australia. He's written and spoken widely on the structural causes of marginalisation and inequality in Australia and has been involved in advocacy campaigns for a fairer and more equitable society. He has worked in academia, in research and advocacy with NGOs, and in community development in large public housing estates. His 2012 book, The Language of the Unheard, encapsulates the very core of the Communities in Control ethos.

JANE FARAGO

Jane Farago is the General Manager of the Net Balance Foundation at Net Balance, a parallel not-for-profit organisation that utilises the capabilities of the Net Balance corporation for common good research, reduced rate consulting services, training, and events. Jane has previously been involved in work preparing for the National Disability Insurance Scheme, has worked with a number of Environment non-government-organisations, and has a Masters in Philosophy from Cambridge.

HUGH DE KRETSER

Hugh is the Executive Director of Victoria's Human Rights Law Centre, an organisation dedicated to promoting and protecting human rights in Australia and beyond through advocacy, research, litigation and education. Hugh has previously presided over a network of not-for-profit legal centres, worked as a corporate lawyer, and sat on legal boards, and has recently led a campaign on behalf of Community Law Australia aimed at encouraging the federal gover-nment to improve its financial support for the nation's community legal centres.

THE HON. JOAN KIRNER AC

Joan entered politics after a high-profile and highly effective community campaign to push for education reforms, a role that formed the backbone of much of her political career and community esteem. The first female premier of Victoria, Joan is widely respected for ushering in a more consultative style of political leadership. Since leaving Parliament in 1994, she has continued to work diligently as a community activist, particularly in the areas of gender equality, social justice, the environment and educational reform.

PROF ANDREW MARKUS

Andrew holds the Pratt Foundation Research Chair of Jewish Civilisation in the School of Philosophical, Historical and International Studies at Monash University. He's a Fellow of the Academy of the Social Sciences in Australia and a past Head of Monash University's School of Historical Studies, and has published extensively in the field of Australian race relations and immigration history. His work, with Monash and the Scanlon Foundation, on mapping social cohesion has provided Australia with an important study of trust, immigration and diversity.

EMERITUS PROFESSOR RICHARD WILKINSON

Richard played a formative role in changing the world agenda of research on the social determinants of health and on the societal effects of income inequality. With Kate Pickett he co-wrote the award-winning 2009 book, The Spirit Level, which argued that people in more equal societies lived longer, had better mental health and had better chances for a good education regardless of their background. They went on to found The Equality Trust, which is working to build a social movement for change.

STIFF GINS

Kaleena Briggs and Nardi Simpson are the Stiff Gins, an Indigenous Australian band with three albums since 2000. With a name designed to reclaim an offensive reference to Aboriginal women, the duo's latest album, Wind & Water, expresses the history, culture, story and spirit of the roots of their NSW river peoples. Their stunning harmonies and wicked humour will transport you to a world of joy, spirit and song.
---
Why you must attend:
Hear from and interact with Australia's and the World's best thinkers, leaders and doers

Learn what's next - make sure your community and community group is prepared for what's around the corner

Get refreshed - participants rate this the best opportunity they get all year to recharge their batteries

Get inspired - meet people who believe in the power of community, swap war stories, share solutions

Get access - this is the least expensive conference of its type around. No other conference offers you access to this calibre of speakers and professional development for such a low cost.

Make a difference - this is your chance to influence the debate, to be part of the change.
---
Price:
Conference only (Mon & Tues): $330 (GST inclusive)
Conference + Marketing & Social Media Bootcamp (Sun, Mon, Tues): $590 (GST inclusive) **
Group Bookings: A discount of 20% is available for group bookings (10 or more). Call 03 9320 6800 for further information.
---
** Join the Social Media REVOLUTION! **
COMMUNITIES IN CONTROL Marketing & Social Media Bootcamp - Sunday, 26 May 2013
Don't be frightened of social media. Be brave, and reap the benefits! It's time to break out, listen to people who do brave things and get results.
If you attend one capacity building event this year, this one has to be it!
This one-day event, the curtain-raiser to Communities in Control 2013, will bring together community groups from around the country to learn and discuss marketing and the social media landscape and how to make the best use of these 21st Century tools.