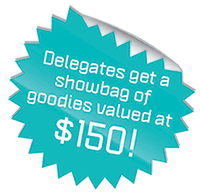 Sports Without Borders Conference 2013
INNOVATION IN COMMUNITY SPORT: Learn How, Now!
The essential conference for every grassroots sporting group, sports administrator, and community leader in local communities and local government
Moonee Valley Racing Club
Moonee Ponds
Friday, 3 May 2012
---
---
Key Takeaways:
In the digital age, how do you recruit and retain you volunteers?
In a spectator-led age, how do you develop systems to engage members?
What has to change before under-represented groups - women, people with disabilities, people from culturall and linguistically diverse communities, gay and lesbian people and indigenous Australians - see your club as relevant to their lives?
What partnerships are becoming possible with emerging stakeholders?
Marketing: not just a good idea, it's the game.
Learn from the professionals how to innovate - it'll push you ahead of the pack.
---
Why should I attend?
The 2013 Sports Without Borders Conference brings together the complete picture - sportspeople, club officials, volunteers, policymakers, government funders, government and local government workers, peak bodies, sports administrator and sports media.
If you're from any of these groups, this conference is about you.
Learn the facts, hear the stories, and find out about best practice sports solutions. Your club, and your community, depend on it.
---
The Speakers
THE HON. HUGH DELAHUNTY MP (TBC)
Hugh Delahunty is the Victorian Minister for Sport and Recreation and Minister for Veterans Affairs. He played senior football with Essendon, later achieving success as a player and coach in regional Victorian leagues. He was Councillor and Mayor for the former Horsham City Council, Chairman of Commissioners of Mildura Rural City, and Mayor and Councillor of the Horsham Rural City Council. Since 2002 he has been the MP for Lowan.
JAMES DEMETRIOU
James is co-founder (with his son Tom) and Chair of Sports Without Borders, a not-for-profit organisation that provides support for young people from migrant and refugee backgrounds who are involved or want to get involved in sport. A highly experienced senior executive and educator/academic, James has worked extensively in the corporate, educational and not-for-profit sectors. He was a former senior player (1975-1976) and Director (1996-1997) of the Essendon Football Club.
STEVE HORVAT
Steve is a retired Australian professional soccer player. A graduate of the Australian Institute of Sport, Steve began his career with Melbourne Croatia. He later played with Sunshine George Cross, North Geelong Warriors, the Melbourne Knights (for whom he won the Joe Marston Medal), Hajduk Split, Crystal Palace and Carlton. He was a regular member of the Australian national side, making 32 appearances between 1994 and 2002. Steve retired in 2003 at the age of 32.
PAUL KENNEDY
Paul is a former state league footballer and is currently a senior television journalist, with 15 years' news reporting experience. He is the national sports presenter on ABC News Breakfast and presents sports news on ABC News 24, along with being host of ABC Contact Sport. Paul has covered some of the biggest stories in Australia for networks Ten, Nine and the ABC, with his work in the area of drugs in sport among his career highlights.
THE HON. KRISTINA KENEALLY
Former NSW Premier Kristina Keneally is the Chief Executive Officer of Basketball Australia, the governing and controlling body that covers all Australian basketball's professional leagues, national teams and national championships. The daughter of an Australian-born mother and American father, Kristina grew up in the United States playing basketball and soccer. She moved to Australia in 1994, and was elected the Member for Heffron in the NSW Parliament, a position she served until 2011.
FRANCIS LEACH
Francis is a broadcaster with a unique history, having started at national youth radio network Triple J before moving into sports broadcasting. Currently the presenter of ABC Grandstand Breakfast on the national broadcaster's digital radio sports station, Francis is also part of Grandstand's live sports commentary team, calling AFL and A League games, as well as Socceroos matches. For five years, he co-hosted the popular Run Home drive program on Melbourne sports talk station 1116 SEN.
SENATOR THE HON. KATE LUNDY
Senator Kate Lundy is the Federal Minister for Sport and Multicultural Affairs and Minister Assisting for Industry Innovation. She has previously served as both Parliamentary Secretary to the Prime Minister and Parliamentary Secretary for Immigration and Multicultural Affairs. Prior to the 2010 election, Senator Lundy was Chair of the Joint Standing Committee for the National Capital and External Territories, a long-standing member of the Senate Environment, Communications and the Arts Committee, and sat on the Advisory Council of the National Archive of Australia.
RITA PANAHI
Rita Panahi is an uncompromising social commentator who is prepared to tell it like it is. She can be heard on SEN 1116 where she co-hosts the popular Casual Friday program. Rita has also been published in the Herald Sun, Daily Telegraph, Courier Mail and MX.
PATRICK SKENE
Patrick has more than 10 years' experience in community sport engagement and is the Director of Sport and Media for Red Elephant Projects, a specialist consultancy involved in fan development, participation, talent, media, marketing, education, technology and programs for Indigenous and multicultural communities. Patrick's areas of expertise include research, strategy, program design and building, media, community engagement, evaluation, mentoring and program sustainability. He has worked with most of the major sports codes in Australia, as well as in the IT Industry.
RON MURRAY
Ron is an internationally renowned didgeridoo soloist, having performed around Australia and internationally. A Wamba Wamba man (around the Swan Hill area), Ron grew up near Balranald, NSW, surrounded by Indigenous sacred country and sites. These days he is a cultural educator, storyteller, wood sculptor and didgeridoo maker who regularly gives presentations on Indigenous issues in the areas of employment, history, the environment, justice and cultural heritage.
BRETT DE HOEDT
Brett is a media trainer, facilitator and the founder and self-proclaimed Mayor of Hootville Communications, a PR agency that serves notfor- profit clients. Before starting Hootville, Brett worked as a print journalist, talk radio host and publicist with media organisations including Truth, New Idea, Channel 7, ABC TV and radio, and radio 3AK. Brett is a true believer in community causes, community organisations, and the people who choose to support them.
STEVE TIGHE
Steve is one of Australia's most compelling speakers on the future and innovation. A practising futurist, Steve has a Masters in Strategic Foresight from Swinburne University, and has completed the Oxford Scenarios Programme at Oxford University. Steve is an international speaker, who provides insights on the drivers of future change, and Australia's evolving values and emerging trends, analysing how these changes are re-shaping every aspect of our lifestyles.
JOSH VANDERLOO
Josh is the Head of Community Participation at the Australian Football League (AFL), where he is responsible for growing participation at all levels of the game, as well as ensuring quality environments and clear pathways. Josh has more than 10 years of industry experience, having begun as a regional manager in South Australia before managing state and national Auskick portfolios, eventually taking on the broader management role in 2010.
RICHARD INGS
Richard held senior roles with Coca-Cola Amatil and the Smith's Snackfood Company before being lured to the US to implement anti-doping and anti-corruption programs for men's professional tennis. A former professional tennis umpire, in 2005 Richard moved back to Australia to take up the position of CEO of the Australian Sports Drug Agency, before being appointed the inaugural CEO and Chair of the Australian Sports Anti-Doping Drug Authority. He is currently Managing Director of Web Technology Company ReadSpeaker Pty Ltd.
---
Price:
Conference: $298 (GST inclusive)

---
Further Information:
Please consult the downloadable PDF program for full details.
Details are correct at time of publication, however due to unforeseen circumstances, it is possible that the program will change. Any changes will be advised via email - please ensure you provide a correct email address during registration.
---
Conference Alliance Partners: