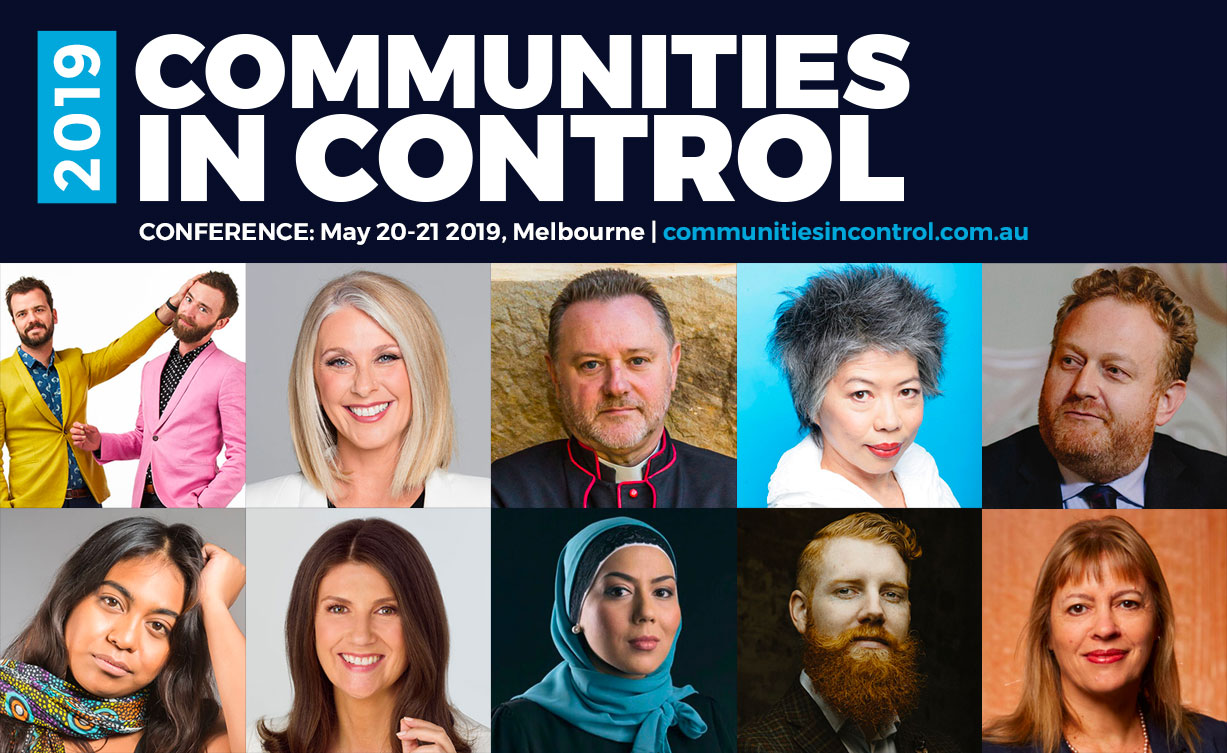 Media Resources
---
Thanks for your interest in the 2019 Communities in Control Conference. Here are some resources that could assist with your coverage. Please contact Our Community journalist Matthew Schulz for further queries on (03) 9320 6828 M: 0409 626619 matthews@ourcommunity.com.au
Program
---
Speakers
---
Learn more about the speakers presenting at the conference, here
To seek an interview, please contact: matthews@ourcommunity.com.au
Media release
---
Postpoll conference to fire up the community (2019 conference highlights)
Current and past reports
---
LATEST NEWS: News from Our Community, including conference news
PREVIEW: Communities in Control set to shake things up
2018 WRAP: In the battle for a fair go, it's time to put Communities in Control
Media files: audio, video, pictures
---
We can provide audio, video and pictures on request. usually shortly after the conference.
Contact us if you'd like to record or make use of any recordings.
Copyright. Please credit us by mentioning that "this recording comes from the 2019 Communities in Control conference in Melbourne - hosted by social enterprise Our Community, where not-for-profits go for help. To find out more, visit: www.communitiesincontrol.com.au"
VIDEO: Our Community's YouTube channel including past conference highlights
Further details
---
Learn about the history of the Communities in Control conference
Learn about the event organiser, Our Community Pty Ltd
See the extensive list of previous conference speakers
Get the Communities in Control podcast
Get the Communities in Control event app