Marketing & Communications Centre
> The Print Hub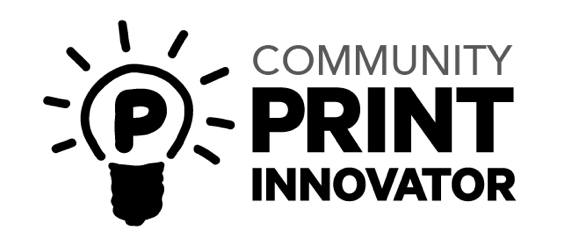 The Print Hub:
Our Community has partnered with Community Print Innovator to create this Community Print Hub for every not-for-profit to order their printing online and get the best price available - from a nationwide source of Australian printers.
What we offer
We take the confusion away from buying print and marketing communications and save you time and money
We know you are getting the best deal?
We offer over 120,000 print products from multiple different trade only print suppliers that you would not be able to access
The Community Print Hub is not focussed only on being the cheapest, but it is about being the smartest choice for the community sector
What is Community Print Innovator and how does it work?
Community Print Innovator is the model of print buying that is the Trivago of Print!
We have been able to put together a cloud-based web purchasing tool that combines over 120,000 print products from multiple different trade only print suppliers. These printers are like the friend you wish you had in the print industry and they help take the pain away from buying print, making it easier and less time consuming for you.
Previous experiences with the Print innovator have lead to savings of over 15% on total annual spend in design, print and mail. Not by getting it cheaper but by doing it smarter. You will no longer have to get three quotes and still wonder if you are getting a good deal.
The Community Print Innovator system will:
Ensure that your buying price is optimized in real time for the best price available at the time of ordering
Store your artwork securely in the cloud
Allow you to place orders, view previous orders and reorder with ease
Preflight artwork in the web store
Simplify the quoting process
Automatically calculate shipping and the booking process.
And this is just the beginning. Over time, we will then add enhancements to solve other common problems that you might face such as:
Making small changes to artwork like business cards and stationery
Re-purposing artwork so that a newsletter can then become in an email
Taking word and other documents and making them into print ready documents.
Print Innovator's Online Print Management
Online Print Management (OPM) is the smart, streamlined way to update and order all your printing online. With easy editing and instant proofing, your print leadtime is slashed!
Once we've set you up with an OPM account, you can forget about requesting and waiting for print quotes and managing numerous artwork files. You simply choose which of your products you order regularly and we convert your artwork into online templates. You can login from any computer, anytime, make changes and order your printing. We can make your templates as fixed or flexible as you like, simply by locking everything you don't want to be changed and leaving all other fields variable. This means you can change details yourself without needing to hire a designer to do it for you.
You can setup your OPM account with the Community Print Innovator.