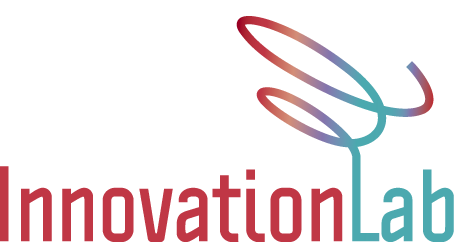 Our Community's Innovation Lab is where we seed ideas to do old things better or new things first.
Our founding aim in 2000 was to build stronger communities through stronger community organisations. We've done this by creating useful online tools and capacity building education and training at a price even the smallest not-for-profit groups can afford.
We've also worked to keep the money moving, creating smarter grantmaking methods and tools, and a commission-free online donations platform. Billions of dollars are moving into the not-for-profit sector more efficiently through our grants administration tool (SmartyGrants), while more than $14 million per year is flowing from individual donations to good causes through GiveNow.
By forging partnerships with business, government and philanthropy we've accelerated our impact and increased our reach beyond our home zone of Australia. We're now servicing grantmakers in 42 countries around the world.
Now there's a new currency that's powering social reform. Data is reshaping our world. New tools allow us to collect, distil, understand and act on data like never before, hastening the pace of change. We want to make sure the social sector can grasp the possibilities presented by these new tools.
Our goals
To facilitate strategic connections between not-for-profit organisations & data scientists
To improve the data technology attitudes & capacities of the not-for-profit organisations who engage in our data science programs
To create a larger, livelier, more competent community of 'data scientists for social good' in Australia
To create efficiencies and increase organisational & programmatic effectiveness through individual & joined-up data science projects
To contribute to the creation of a more tech-smart, data-savvy, outcomes- & evidence-focused not-for-profit sector in Australia.
Our values
Together with Our Community's Manifesto, the Innovation Lab is guided by these principles:
Data is merely a means to an ends.
Data is valuable. Data should be seen as a community resource that can be used to inform decision-making and thereby create social good.
People matter. Data without context, expertise and people-centred values is worse than useless. Data should support and inform decisions; not dictate them.
Useful beats interesting. Every time.
Data should serve an agenda. Start with the questions, not the data.
Context matters.
Stories count. Numbers need words; words need numbers. There is almost always a place for both.
Learning is better than punishing. Transparency and accountability should be driven by a desire to inform and progress, not shame, reprimand and punish.
As open as you like. We balance our enthusiasm for open data with our belief in an organisation's right to learn in private.
We must lower the barriers to entry.
Access is imperative. Small organisations can create big impacts if they have access to the right knowledge and tools. Giving good organisations with small budgets access to data resources creates opportunities that can be reaped by society as a whole.
To scale, it must be simple. We have a responsibility to create tools that are simple enough for anyone to use.
Decisions need to be explainable. Black-box algorithms are risky. We need to be able to explain the rationale, strengths, weaknesses and future behaviour of our models.
Data literacy is fundamental. Basic data language and concepts need to be understood by all people, regardless of age, sector and role.
We're all in this together.
None of us is as smart as all of us. Individuals and organisations that work in silos limit their progress and are doomed to repeat the mistakes of the past. We look for opportunities around the world to collaborate and share what works.
Sector-based silos need to come down. Not-for-profits do not have a monopoly on creating social good. If your intentions are sound, you're on the team.
Change is inevitable. Let's make it as painless as possible.
We embrace change where it signals progress.
We strive to gain and keep the confidence of our stakeholders by articulating and living out our data principles.
We hold ourselves to high standards but never seek to hide our human frailties. If we make a mistake, we'll acknowledge it, and work to ensure it doesn't happen again.
We adhere to the highest standards of data governance, particularly when it comes to personal data. We treat your data as we expect others to treat our own.
Speed matters. Deferring action is not an option. Ready, fire, aim.
Key initiatives
(click headings for details)
Social sector taxonomy (CLASSIE)
CLASSIE is a landmark initiative that enables systematic classification of social sector initiatives and entities – a social change dictionary.
The taxonomy draws from the US Foundation Center's well-respected Philanthropy Classification System, as well as a deep well of knowledge contributed by a team of more than 50 subject matter experts across Australia and New Zealand.
CLASSIE (Classification of Social Sector Initiatives and Entities) is used to create consistency across Our Community platforms and beyond – without consistency, global insights are very difficult to extract.
Developing a common language helps us join the dots and derive insights that cut across a range of government, business and community activities.
Read more about CLASSIE →
Auto-classification (CLASSIEfier)
Our Community's CLASSIEfier project involves applying data science to the task of auto-classifying written records (e.g. grant applications, appeal descriptions, mission statements). This allows us to classify past records instantly, reveal funding patterns and create benchmarking insights.
Read more about CLASSIEfier →
Our Community House
Our Community House is a co-working space opened in North Melbourne in 2019. Supported by Equity Trustees, activities undertaken by the Innovation Lab's OC House project include:
Co-locating not-for-profit organisations with a supervised, skilled team of data scientists. Data scientists are available for casual consultations with OC House members, as well as establishing an ongoing, one-on-one relationship with 6-8 organisations per annum, and undertaking two semi-intensive flagship projects per annum;
Upskilling social sector organisations in data science through consultations (per above), mentoring, workshops and webinars;
Scaling access to data science information through development and dissemination of case studies, help sheets and templates, and using our flagship projects to develop reusable tools (e.g. data analysis/visualisations, client personas, client journey analyses, etc);
Fostering a community of 'data scientists for good' in Australia by creating a pipeline from university and corporate partners to social sector organisations and projects, and by hosting 'data science for good' meetups, hacks and other events;
Identifying and fostering opportunities for not-for-profit, governmental and academic organisations to participate in joint data science projects that result in widespread application and benefit.
See what's been happening →
Social sector data repository (OurFile)
We want to make it easier for community groups to recruit, raise funds, fast-track grant applications and manage all of their information in one place.
OurFile centralises and systematises the storage and retrieval of reusable information about social sector organisations.
A central repository will be linked with Our Community's numerous online systems (including SmartyGrants, GiveNow and the Join In, Join Up! directory), making uploading and updating of data into online appeals, grant applications and a range of other services and platforms instant and effortless.
OurFile also lays the groundwork for the creation of networking, benchmarking and governance/oversight tools that can help social sector organisations identify allies and collaborators, compare themselves with other organisations in their field or of their type, and super-charge their performance.
Working out what works (Outcomes Engine, Centre for What Works)
Millions of hours and billions of donors are flowing into the social sector each year – to what end? We want to know what changes are being created, as well as learning how we can replicate the good changes and avoid the bad ones.
We're working on the creation of a universal Outcomes Classification (part of CLASSIE) that can be used to help us collect and categorise information about what changes are being sought, and how those initiatives are panning out.
In addition, we're working on systems that can be embedded into our platforms (our 'Outcomes Engine') that will help generate better-designed, better-interrogated, better-understood social-change initiatives.
Importantly, we want to showcase what is learned along the way to anyone and everyone working towards the same aim. The Centre for What Works will reveal insights about what activities and outputs seem to lead to particular outcomes, while the Plans and Tools Bank will provide a knowledge base of templates and tools associated with interventions that work.
Our 'What Works' initiatives will help our partners close the design → deliver → evaluate → design loop.
Artificial intelligence
Machines can't do everything, but they can do a lot of things.
It's a brave new world, but we're getting started. Our first major step into this arena is an investigation of how algorithms and artificial intelligence can be used to eliminate bias and speed up grant application assessments. We're also looking for ways to assist grantwriters to draft and check their applications, to improve the quality of applications submitted. Next up is an online donations experience that's tailor-made for the user.
In our artificial intelligence projects, we always aim to build explainable models. We avoid black-box algorithms (opaque systems of decision-making) as much as possible, focusing instead on methods that allow us to quantify the why in the prediction. Why did our method lead to this decision? What are the strengths and weaknesses of the algorithm? Are we propagating existing biases in the data, or eliminating them? How will our model behave in the future? We believe these questions are imperative, and more important than a 0.1% more accurate model.
Open data
We support transparency in the social sector, particularly when it comes to knowing and showing where the money is going, and the effect that money is having in creating social change.
There is an increasing level of interest in open datasets, as well as new regulations that seek to apply transparency to the work of government.
We want to help platform users open up their data and provide them with tools to navigate it. Work is under way to adopt an open data standard for grants information in SmartyGrants, and provide a one-click tool to allow willing grantmakers and users to export what they want, where they want.
Social lenses
We're creating a range of tools to help grantmakers and grant recipients uncover and remove biases, creating fairer, more effective social change.
In our first initiative we worked with the Australian Women Donors Network to create greater gender awareness in the awarding of grants. Gender-wise grantmaking occurs when grantees are encouraged to consider the social disadvantage women and girls face when designing and delivering grants-funded projects and programs, and where grantmakers themselves consider gender when setting and reviewing funding priorities. This work included research into ways in which organisations can apply a gender lens to their work.
Awareness-raising is never enough for us. We want to create tools that will turn awareness into action. Three new Gender Lens standard fields were introduced to SmartyGrants in 2016. We're monitoring the use of these fields as part of our efforts to ensure this important work can stick and spread.
More about our gender-lens work →
Turning data into action: Analysis, visualisation & dissemination
We have an in-house data science team to interrogate the data that we oversee. Underpinned by our "useful trumps interesting" mantra, we're driven to ensure that our findings have real-world applications.
Some example outputs:
ICDA Not-for-Profit Governance Roadmap 2020
Numbers prove LGBTIQ+ funding falls short
Donor preferences on GiveNow
Who Gives?
Grants in Australia research project
SmartyGrants improvements
Policies and practices
We're mindful of our obligations to provide proper stewardship and safeguards over the data that's in our keeping.
Data ownership, privacy and confidentiality are top of mind as we navigate the new era.
Our data reference group provides input into our decisions as we transition our policies and practices, nut out answers to some of the more difficult questions around access and security, and help gauge how our user base might respond.
Our policies and practices are designed to support our ambitious agenda, while maintaining our hard-won position of trust.
You can contact us by emailing service@ourcommunity.com.au.