Media Release
Posted: April 24, 2018

Keeping children safe is everyone's business
Charity-business-social enterprise partnership for children
Three leading Australian organisations have announced a partnership that's set to deliver huge benefits for Australian not-for-profit organisations and the children under their care.
Child Wise (a part of Save the Children), Victorian law firm Moores and Our Community announced a unique partnership that combines the passion and knowledge of a prominent not-for-profit charity, a social enterprise/B Corporation and a commercial law firm to champion the cause of child safety.
The partnership comes in the wake of Australia's landmark Royal Commission into Institutional Responses to Child Sexual Abuse, which revealed damning evidence about the failure of many organisations, including not-for-profits, to protect the children within their care.
The partnership launch is marked by the release today of the 2018 version of the Child Safety Toolkit: How to Create a Child Safe Organisation, which spells out the practical steps every every not-for-profit organisation can take to ensure the children within their care are protected from harm.
The new version of the toolkit takes into account legislation that has come into play since it was first released in 2016, and best practice advice arising from the Royal Commission.
"The release of the Royal Commission findings in December was where our country drew a line under how we approach the crucial task of safeguarding children," said Moores CEO David Wells.
"It's no longer acceptable to say 'I didn't know,' or 'We did our best.' Not-for-profit organisations have to get this right. The toolkit provides the practical advice even the smallest not-for-profit organisation can use to get on top of their responsibilities and put the right processes in place."
Child Wise executive director Jane French emphasised that everyone played an important role in eliminating child abuse in society.
"Now more than ever it is important that everyone understands their obligations to keep children safe," Ms French said.
"Every organisation that interacts with children must now actively consider the findings of the Royal Commission and review their policies, procedures, and practices through the lens of child safety.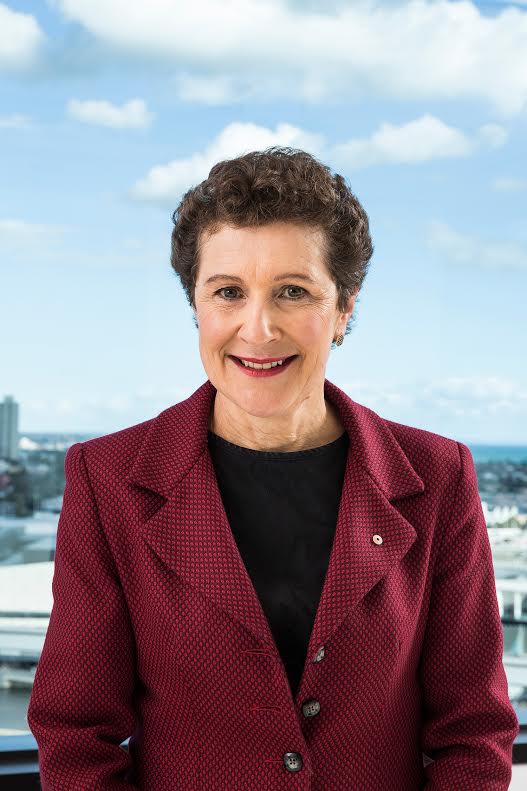 Community Directors Council chair Susan Pascoe
"We know institutions have failed to keep children safe in the past and as a community we must ensure that this won't happen again.
Chair of the Community Director's Council, Susan Pascoe AM said the Royal Commission had revealed the immediate and long term harm to vulnerable children when professional and governance standards were not followed .
"We've worked hard to make this the most plain-language, user-friendly, practical guide available. We've made sure it's free to download. We want put children at the heart of this exercise, to provide support for the Australian not-for-profit sector to be an exemplar of good practice and make sure that no organisation can say they didn't know how to approach the topic of child protection," she said.
The Toolkit can be downloaded at https://www.communitydirectors.com.au/childsafetytoolkit
More details about the Moores/Child Wise /Our Community partnership, including training opportunities, will be released soon.
---
Moores has been working in the for purpose sector for over 40 years and has built a team of dedicated lawyers with specialised knowledge who are committed to creating a positive social impact.
One of only a few legal practices with a team dedicated exclusively to child safety, Moores Lawyers have trained thousands of individuals and Boards across the country. We've also coached hundreds of organisations and provided them with strategic and legal advice on how to best meet the obligations they have to ensure that child safety is paramount. We have also worked with dozens of peak industry bodies and regulators to share our knowledge and resources widely with organisations that provide services to children.
Our clients are large and small community organisations working in the areas of disability, housing and homelessness, education, religious and social and community service providers.
Established in 1991, Child Wise is one of Australia's leading not-for-profit child abuse prevention organisations. Child Wise works to build awareness, deliver education, and provide the tools to empower individuals and communities around Australia so they can actively prevent child abuse and exploitation.
Child Wise merged with Save the Children in December 2017 to achieve more in scale and impact for vulnerable children by working together.
Our Community is an 18-year-old social enterprise and highly-ranked Accredited B Corp that provides advice, connections, training and easy-to-use tech tools for people and organisations working to build stronger communities.
Our partners in that work are not-for-profit organisations and social enterprises; government, philanthropic and corporate grantmakers; donors and volunteers; enlightened businesses; and other community builders.
More information/comment
Contact Our Community phone: 03 9320 6800 | email: service@ourcommunity.com.au