Data tools: How does your organisation measure up?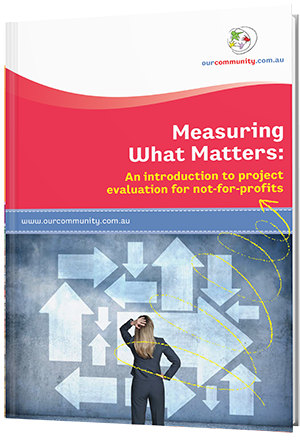 If you're not measuring what you're doing, how do you know it's working?
A new free book from Our Community aims to show not-for-profits the way towards data collection and evaluation.
Measuring What Matters: An Introduction to Project Evaluation for Not-for-profits explains evaluation principles in an accessible, jargon-free way.
The book's publication follows a recent visit to Australia by US-based data scientist Andrew Means, one of a small but growing breed of social sector data scientists who are working to ensure that community-based organisations are not left behind in the march towards a data-driven future.
Speaking to Our Community after delivering the keynote address at the Board Builder conference last month, Mr Means said he understood the trepidation felt by some in the sector.
"This is an entirely new skill," he told Our Community. "This is an entirely new thing for nonprofits to wrestle with. And many of the people that are running these organisations never grew up with these skills - they didn't join the nonprofit sector because they were interested in data or technology. They began as social workers, youth workers, whatever, they came up through the practice of whatever their organisation does. They don't actually have a background in statistics or technology.
"But more and more organisations are seeing the possibilities of this: that are seeing how data and technology isn't just this trendy new thing, but can actually help them do the job they want to do better. When they see it actually play out in people's lives - the people they're serving, the people they're working with - when they see how it can actually benefit them, they get more and more excited, and I think that's the place we're at right now. A lot of people have some fear and trepidation, but the early adopters are starting to see results right now, and that excitement's building across the sector."
To download Measuring What Matters - it's free! - click here.
Listen to the full discussion with Andrew Means in our podcast below.