Mapping Social Cohesion report: We're still sticking together, but it's getting harder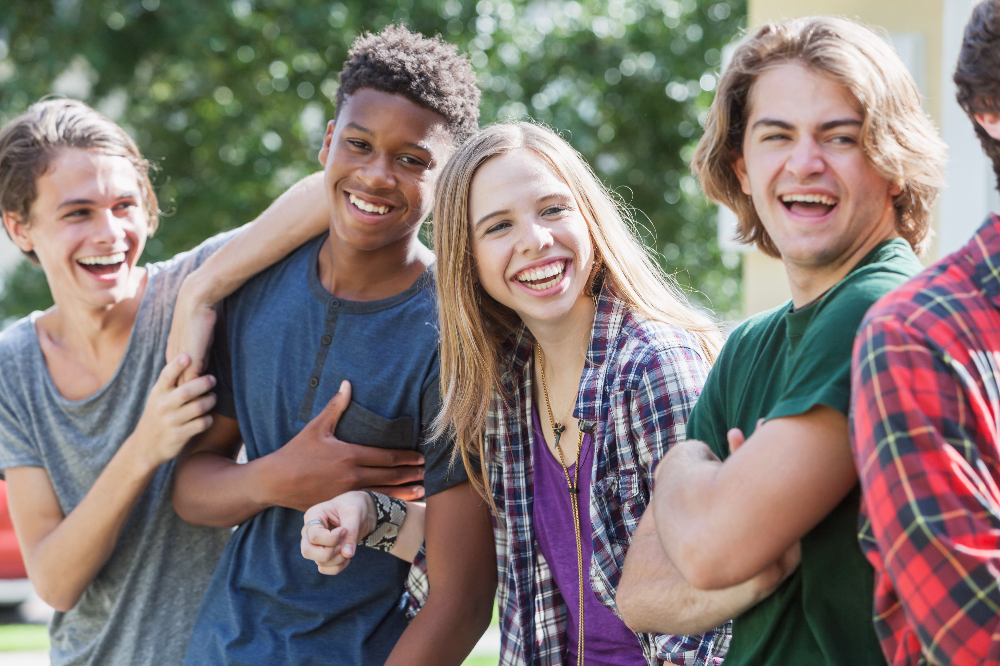 By Matthew Schulz, journalist, Our Community
A landmark report into Australia's social cohesion shows that while Aussies are still a tolerant and welcoming bunch overall, they're increasingly turning their backs on politicians, asylum seekers, minority groups and the looming environmental threat.
The Scanlon Foundation's Mapping Social Cohesion report, now in its 10th year, aims to add well-researched facts as a reference for us to counter some of the more outlandish claims being spread about what we all really think.
In the 10 years of the survey, there have been some consistent findings, including:
That the majority of Australians (currently 56%) think immigrations levels are either "about right/too low"
Between 84.4% and 86% of us think multiculturalism has been good for the country
The vast majority (now 92%) have a sense of belonging here
More of us are happy than not (86%)
On the other side of the equation though, there's been some dramatic shifts in opinion, when it comes to nominating the most important issue facing the country.
In 2011, nearly 18% of us nominated climate change as the top priority, but that view has nearly halved to just 7%;
Concern over asylum seekers and boat arrivals have dropped from 12% in 2012‐13 to just 2% in 2017, and;
Concerns of terrorism and national security are at 7%, compared to just 1% in 2014 and remains in the top five in peoples' concerns.
While defining social cohesion is a tricky business, the foundation says a shared vision of Australia's future, people ready to cooperate and a commitment to seek harmony are critical factors.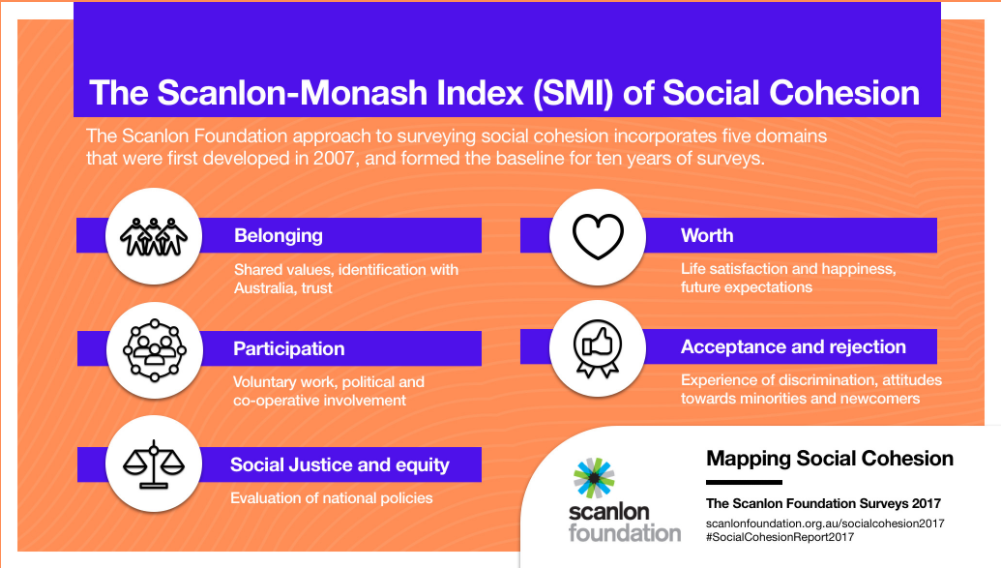 Unfortunately, the Scanlon Monash Index, which measures that overall cohesion has shown a drop from the original 100 point reference to an equal all-time low of 88.5.
That's a result partly of:
19% of Aussies saying they expect their life will be worse in the next three or four years
Discrimination over religion, skin colour or ethnic origin doubling in the past decade to 20%
Trust in the Federal Government continuing to dive, down 10% to 29% since 2007
An increased fear of crime in their local area (up from 25-35%)
The foundation's study suggests the country's resilience - including its political stability - has diminished as a result, and warns this could put us at risk of being unable to respond to economic and other crises that could threaten us.
More Our Community news