New charity regulator chief should go: Our Community
By Matthew Schulz, journalist, Our Community
Our Community has added its voice to a chorus of dismay at the appointment of one of the charity sector's biggest critics as its regulator, calling for any post-Turnbull Government to dismiss the "ideological warrior" at the earliest opportunity.
Gary Johns is the controversial choice as new commissioner of the Australian Charities and Not-for-profit Commission (ACNC). His five-year appointment was announced by Assistant Minister to the Treasurer Michael Sukkar on Thursday, December 7.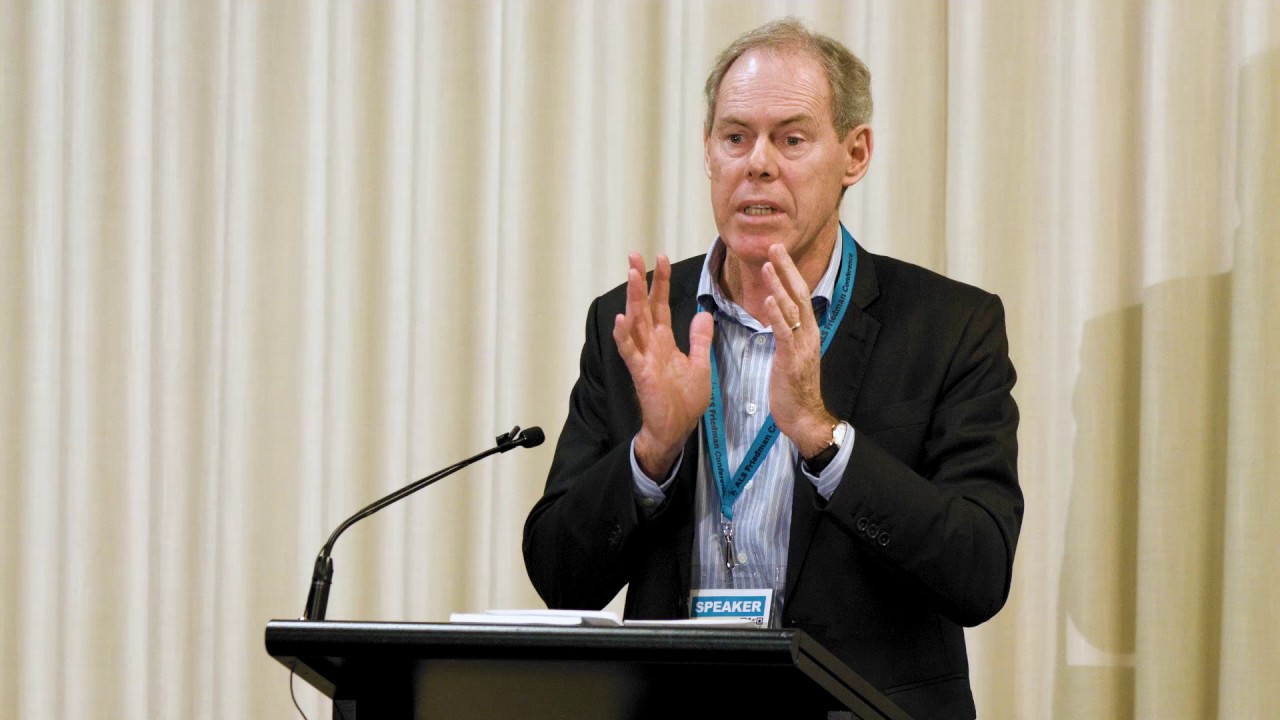 Dr Gary Johns' appointment, replacing Susan Pascoe by the Minister Michael Sukkar
(both pictured below) has sparked anger in the charity and not-for-profits community. Picture: YouTube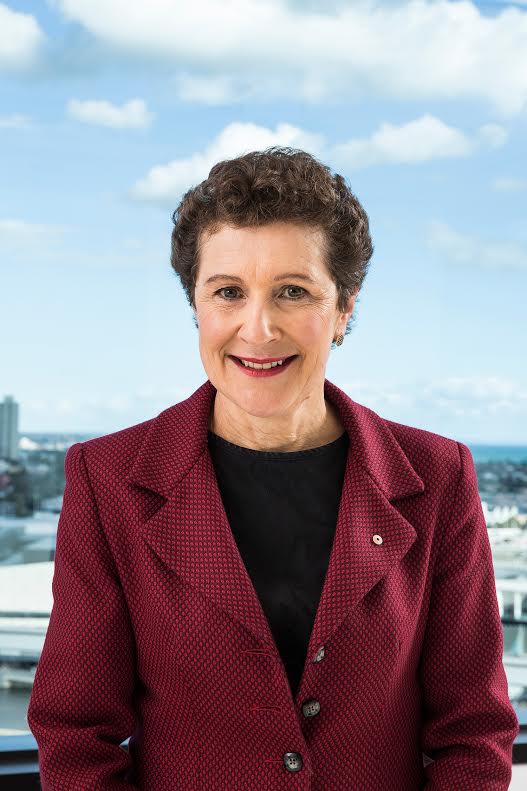 Dr Johns replaces highly-respected founding ACNC commissioner Susan Pascoe, who was recently announced as inaugural chair of the Community Directors Council, which will guide the work of Our Community's Institute of Community Directors Australia (ICDA).
Dr Johns sparked outrage in 2015, after telling The Bolt Report that "a lot of poor women in this country, a large portion of whom are Aboriginal, are used as cash cows right, they are kept pregnant and producing children for the cash."
His book The Charity Ball is notable for its criticism of the sector he's now been given authority to control. The book contends that "Too many charities in Australia do little or no charity work, too many receive most of their income from government, and too many lobby government for more."
---
"An independent commission does not need
ideological warriors heading it up."

- Denis Moriarty, Our Community
---
In contrast, Ms Pascoe wrote on leaving the ACNC that:
"As outgoing Commissioner, I can say with confidence that the overwhelming majority of Australian charities are well-governed, operate with sound financial management, and are worthy of the trust and confidence of the Australian community. Long may they thrive!"
A Buzzfeed report highlights several other controversial statements Dr Johns has made about the sector, such as a 2014 column in which he argued that welfare for women should be linked to compulsory contraception.
In announcing Dr Johns' appointment, Mr Sukkar noted his extensive experience as a business, economics and political academic, media commentator, charity advisor, and as a former Federal Labor MP.
Our Community group managing director Denis Moriarty said he was "extremely disappointed" with the posting, describing it as "like putting Dracula in charge of the blood bank, or the fox in charge of the hen house."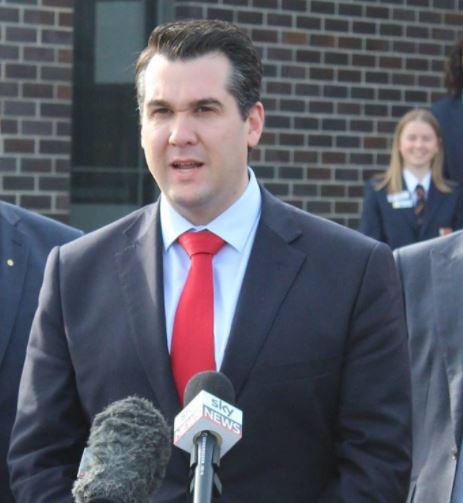 "We call on the next post Turnbull Government to dismiss Johns at the earliest opportunity," he said.
"An independent commission does not need ideological warriors heading it up."
"Susan Pascoe's seminal five-year term setting up and guiding the ACNC forged a regulatory body that charities had been clamouring for, for years," Mr Moriarty said.
"Now, we're extremely concerned that her work could be undone by this appointment."
Mr Moriarty said the decision came the same week that the Turnbull Government had renewed its worrying attack on advocacy groups such as GetUp!
Our Community's response has been echoed throughout the charity and not-for-profit sector, and elsewhere, prompting Labor MP Andrew Leigh to describe the appointment as "like putting Ned Kelly in charge of bank security".
"Charities will be horrified by this appointment," he said.
The Community Council for Australia spoke for many with its shock at the appointment of an anti-charity campaigner to head the regulator.
"Charities across Australia are shaking their heads in disbelief that a high profile anti-charity campaigner has been appointed to replace Susan Pascoe as head of the Australian Charities and Not-for-profit Commission (ACNC)," the council's CEO David Crosbie said.
"This is a bizarre appointment. Gary Johns has made numerous public statements that clearly indicate he is opposed to many charities and their work. Only a government committed to attacking the charities sector would put someone like Gary Johns in as head of the ACNC."
How does an IPA ideological warrior against charities and their role in advocacy become the best candidate as Commissioner @ACNC_gov_au when we already had a perfectly good commissioner? @MichaelSukkarMP can you explain? https://t.co/qXoL21wDDu

- Ian Wishart (@ianatplan) December 6, 2017
Mr Crosbie questioned whether Dr Johns had the capacity to fulfil the role.
"The ACNC Commissioner (role) is a very tough gig. It requires real expertise, personal capacity, and a commitment to enhancing the valuable work done in our charities sector. Dr Johns has demonstrated none of these characteristics. I fail to see how Dr Johns could manage an agency of over 100 dedicated staff, administer a complex set of laws and regulations, provide responsive services, reduce red tape and build community trust and confidence in the charities sector."
The sector criticism in response to the appointment comes in the wake of 100 charities and not-for-profit supporters - including Our Community - writing to the Prime Minister after Assistant Minister Sukkar failed to re-appoint Susan Pascoe against strong recommendations in her favour.
Charities express alarm at the Turnbull govt's appointment of Gary Johns, former senior fellow at right-wing think-tank the Institute of Public Affairs, as head of the Australian Charities & Not-for-profits Commission... https://t.co/V1q441MKWL pic.twitter.com/6OX4ZB17uC

- EnviroJusticeAus (@EJ_Aus) December 7, 2017
As she exited the commission, Ms Pascoe said that she'd been placed in charge of a "start up venture that was threatened with immediate abolition should the government change".
Her advocacy on behalf of charities played no small part in the survival of the ACNC, in regulating the nation's 55,000 charities, while guiding the country's 600,000-plus not-for-profits.
(Read her parting speech to not-for-profit groups and charities here).
Ms Pascoe warned on her departure that the ACNC faced a "budget cliff" with its $14.8m annual allocation shrinking by almost $1m, and "storm clouds brewing around ... political advocacy".
The dude who Turnbull wants to appoint as a "charities watchdog" has argued that welfare recipients be sterilised. He seems nice. #auspol https://t.co/49DFcHJzru via @Rob_Stott

- Van Badham ✊ (@vanbadham) December 7, 2017