Small organisations can benefit most from GivingTuesday, say fundraising professionals
By Matthew Schulz, journalist, Our Community
Australia's fundraising professionals say GivingTuesday, on December 3, is a great opportunity for big and small not-for-profits looking for an edge.
Fundraising Institute Australia, the peak body for more than 1200 professionals, has already alerted its members to the date, but stresses smaller groups are well placed to take advantage of ready-made campaign materials hosted on the GivingTuesday website.
FIA's executive manager of marketing and membership, Helen Merrick, says the chance to tap into a global campaign on the rise - with collateral and toolkits in tow - doesn't come often.
Ms Merrick says GivingTuesday is a welcome growing force on the fundraising landscape and expects the movement will keep evolving from its US roots as an antidote to the Christmas retail splurge.
---

GivingTuesday began as an antidote to the consumer frenzy that surrounds Christmas. Picture: Alpha via Flickr
---
She says the December 3 date is a great focal point for fundraisers.
"It's really good from a fundraising point of view to have a point of time that you can encourage donations. That's why fundraising organisations already use the end of the financial year and Christmas."
But part of the appeal of GivingTuesday was its status as a "holistic giving campaign" that's about attracting not just donations, but also volunteers and other support.
She says that in a highly competitive fundraising market, the GivingTuesday campaign will create a wave of awareness as more organisations get on board. Groups can use that in turn to generate their own momentum in a "highly cost effective" fashion.
"I think this is an awesome campaign for smaller organisations. It'll work for every type of organisation, but a smaller organisation can really leverage the campaign."
---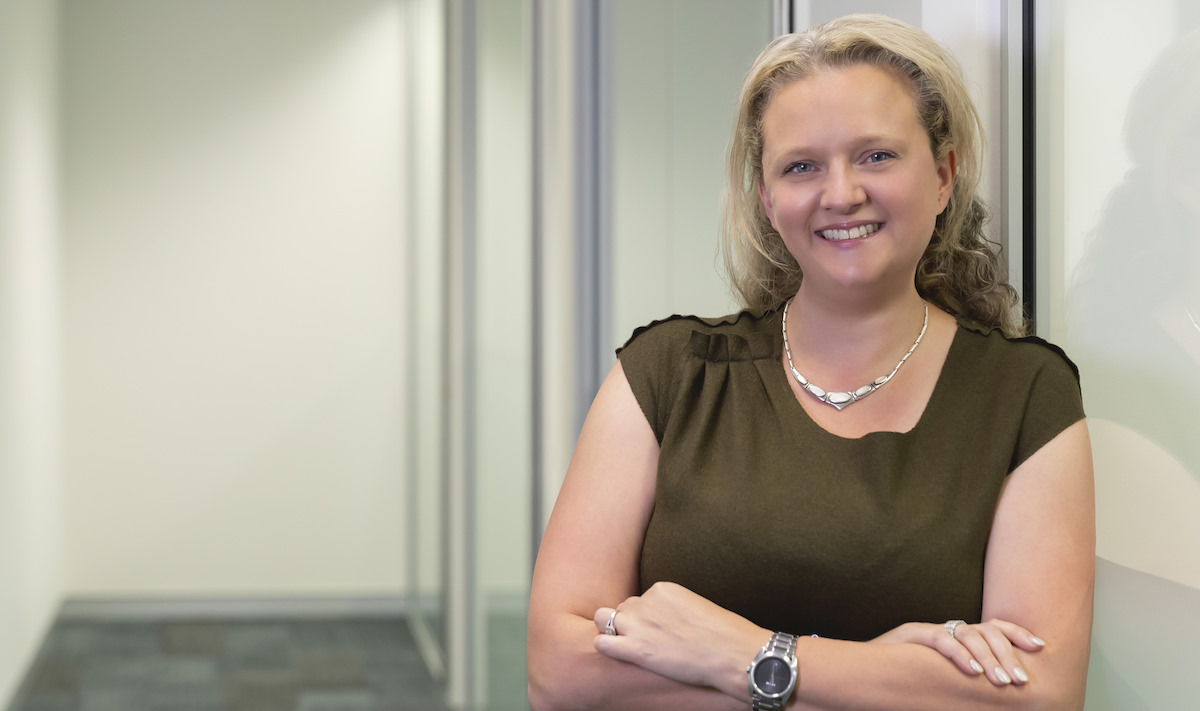 Fundraising Institute Australia's Helen Merrick says smaller organisations are well placed to take advantage of the ready-made campaign materials on offer with GivingTuesday.
---
As Ms Merrick points out, smaller groups aren't forced to start from scratch with their own standalone campaign and the creative work that goes with that, "so you're not just trying to get some form of cut-through on your own".
"You've already got people out there talking about GivingTuesday [and] because everyone's talking about it, it also gains that broader acceptance."
Ms Merrick says that while big organisations would already be thinking about their 2020 campaigns, smaller groups still had time to get involved this year.
"You can turn things around like this really quickly."
She says that with ready graphics and media tools, organisations could "post things within minutes".
"You don't need to think about it too hard, if you don't have the resources."
Of course, she says, "the best campaigns are integrated", by which she means all the elements and channels at your disposal are connected, bringing together your media, your volunteers, supporters and your donor base.
That too can be made cost-effective, if you draw on "passionate people" in your organisation to help spread the message, such as by appearing in short, basic videos.
"With technology nowadays, you don't need to get in film crews and scripts. Just do it from the heart."
As she says slick production isn't always an advantage. "Trust is built through being authentic, and we don't have money, so why should we pretend that we do?"
It's part of Ms Merrick's view that organisations must bring their own flavour to any fundraising effort. Essential ingredients, though, include these:
using digital media and your website to get the message out cost-effectively and in a way that can be measured
telling a compelling story
getting volunteers, families, alumni, board and staff involved - don't just talk to those who already give
being clear about what you want your supporters to do
engaging and thanking people who've helped you.
Ms Merrick says when fundraisers fail, it's because they can't give a "compelling proposition of why I would give to you". Often, it's when campaigners "try to be too clever" and end up being too hard to understand.
"You've got to make it clear to everyone what you want to happen."
One of her favourite recent campaigns, the Act for Peace: Ration Challenge, is a great illustration, where individuals attract sponsors by living on the same rations as a refugee for a week, and winning small bonus rewards (such as chocolate) for raising more funds.
The campaign started as a powerful concept on a shoestring budget, and went on to win a 2017 FIA award. This year fundraisers generated $2.2 million during Refugee Week.
---
To the Ration Challenge community - THANK YOU!

To every single one of you who took the Ration Challenge and to all your generous family, friends and colleagues - THANK YOU! By coming together and each doing our part, we've made a life-changing difference to refugees and communities impacted by conflict and disaster all around the world. Together we have raised over $2 MILLION (and counting) which is enough to provide food to more than 7300 refugees living in camps for an entire year. We have been amazed by the ingenuity (and hilarity!) of Ration Challengers this year raising funds, from selling homemade falafel to making a video while eating raw sardines whole, and from hosting a sausage sizzle to making Ration Challenge t-shirts - it has been such an inspiration to see the lengths our community will go to advocate for this cause. It has also been truly incredible to see former refugees themselves now living in Australia, the US, the UK and New Zealand choosing to take part to support people living this experience now as they did themselves back then. We were so pleased to introduce you to some of the community you are supporting during our live stream from Jordan at the end of May. The reason we are coming together to eat rations, to document our experience and to raise urgently needed funds is for people like Fatima, people like Omar, people like Than. We can't wait to continue to share updates with you about the refugees in our Jordan program that you have supported in the coming months. On behalf of us all at Act for Peace - and more importantly the refugee communities you are supporting - we would like to say a huge and heartfelt THANK YOU for taking the Ration Challenge. You've raised vital funds and awareness, shown refugees that we care and that they're not forgotten, and that we will do what it takes to support them in their time of need. =============================== Ration Challengers - you can share this video with your generous supporters alongside your reflections of the week! TAG all of your sponsors to say a massive thank you for helping you make a HUGE difference during the Ration Challenge. =============================== https://actforpeace.rationchallenge.org.au/ #WithRefugees #RationChallenge

Posted by Act for Peace on Monday, June 24, 2019
WATCH NOW: A snapshot of the Ration Challenge campaign.
---
Part of knowing whether you've been successful, as well as by counting the dollars, is through measuring effectiveness with digital tools such as Google Analytics to avoid repeating mistakes. As Ms Merrick says, it's something that donors expect.
She suggests early GivingTuesday adopters should set some basic benchmarks this year, testing which images, stories and methods work well and setting bigger targets for 2020.
And for campaigning newbies, Ms Merrick highlights some basic requirements, such as ensuring you have a licence to fundraise. Some organisations can meet that requirement by using online fundraising platforms such as GiveNow, Everyday Hero, GoFundraise or JustGiving, or by satisfying state and federal laws.
She says there are also important requirements relating to the protection of people's financial details and privacy, and help is available on the FIA website.
More information: www.givingtuesday.org.au/not-for-profits