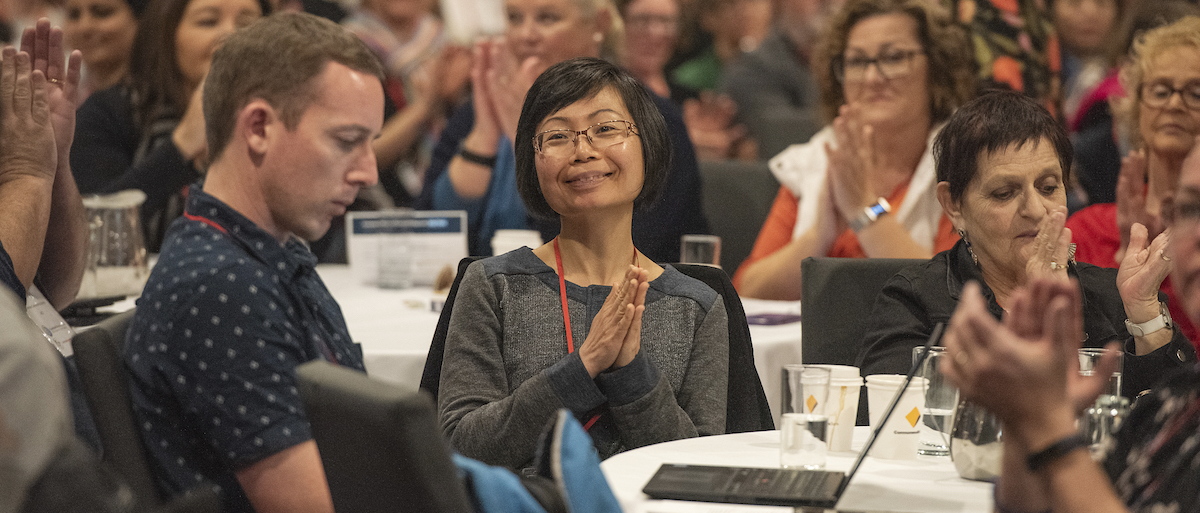 Bright sparks to light up Communities in Control conference
By Matthew Schulz, journalist, Our Community
In a normal year, Our Community would already have hosted Australia's best and biggest annual community sector event, back in May. But 2020 is no normal year.
Communities in Control will take place online on 16–17 November, with virtual conference technology so good you'll be able to taste the mints. Experience the buzz and share in the feel-good vibes that Communities in Control is renowned for: meet other delegates at random, join a break-out session, chat, check out the exhibits, and tune into a line-up of speakers who'll open you to new ideas and leave you hopeful and inspired.
With the theme Connection, Creativity, Community: Finding Hope in a Climate of Crisis, Communities in Control is the elixir you need right now. Tickets are just $250 for both days – less if you bring friends.
Top conference to help your group grow stronger
This year's event features 17 of the nation's brightest sparks, a who's who of outspoken artists, intellectuals, experts, troublemakers, and simply extraordinary individuals. Among them are:
The NeuroTech Institute's Dr Fiona Kerron the science of human connection
Radiation oncologist and anti-tobacco campaigner Bronwyn King
The Grattan Institute's chief Danielle Woodon the economics of equality
Gender equity and mental health advocate Georgina Dent
Tom Nash, a DJ who hasn't let losing his arms and legs hold him back
Professor Hilary Bambrickon the health effects of climate change
Acclaimed singer-songwriter Katie Noonan
Professor Kristy Muirwith new measures of progress
Infrastructure Australia's Peter Colacinoon "building community"
Top economist Nicholas Gruenon why "business as usual" won't do
Street artist Peter Drewchatting "Aussie" culture with Lynne Haultain
Jessica Christiansen-Franks and Lucinda Hartley on data-crunching and communities
Political commentator Paul Bongiorno making the Joan Kirner Social Justice Oration
Collectively, they'll explore the solutions that put communities back in control.
(And there are still some fantastic surprise speakers yet to be announced.)
This year's annual Joan Kirner Social Justice Oration will be delivered by social justice advocate and veteran political commentator Paul Bongiorno.
Bongiorno, a political journalist and household name whose voice rumbled forth from television sets for generations, has been let off the leash as an independent commentator and now employs his unparalleled insider knowledge and investigative skills to root out the truth behind the headlines.
This year, he'll take aim at a political climate in which dissent is quelled, and share his insights into what can be done to ensure that social justice prevails.
Others joining the fray are expected to provide a welcome antidote of hope to counter growing anxiety over our future in the wake of concerns about COVID-19, the environment, the economy and government.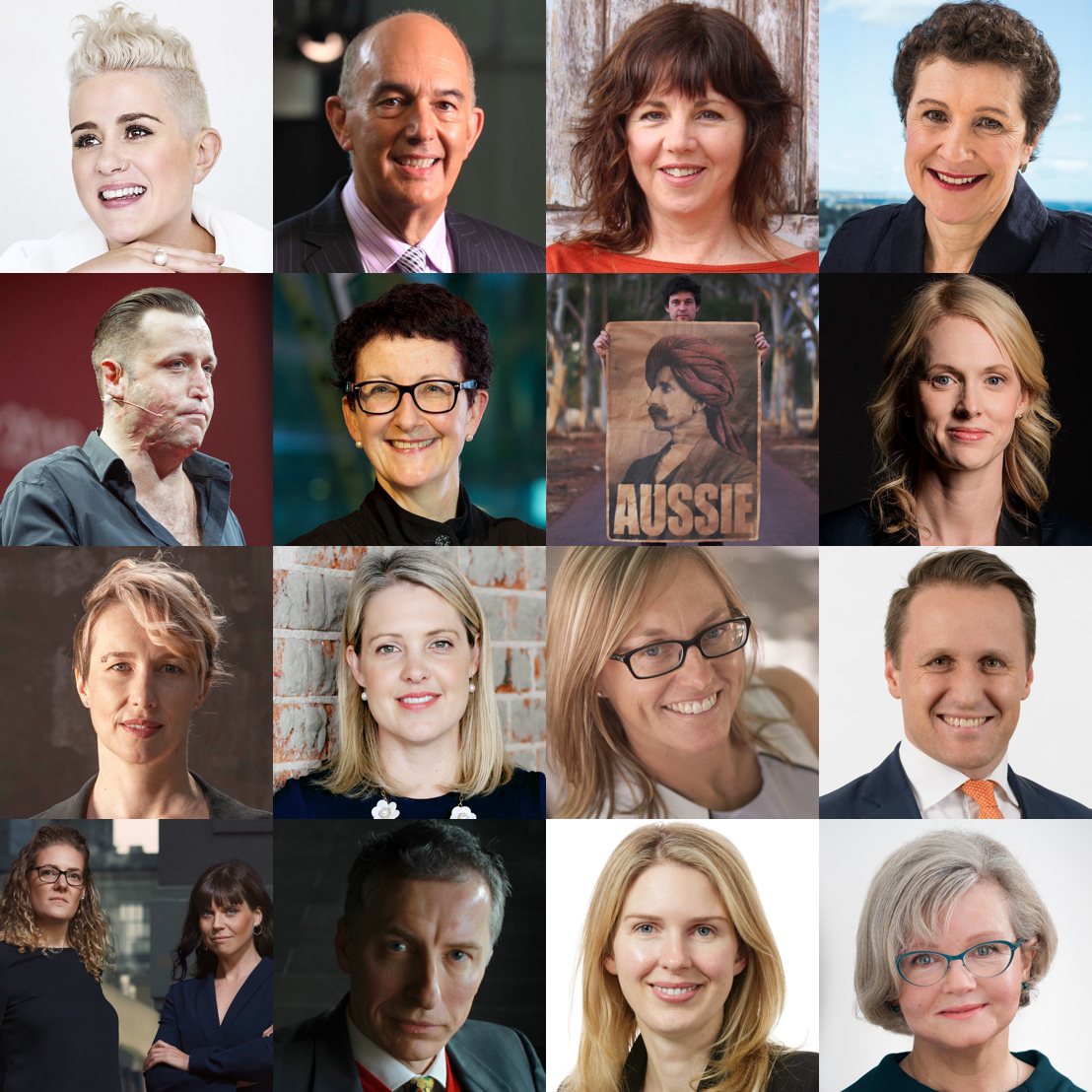 The event is the favourite project of Our Community managing director Denis Moriarty.
Mr Moriarty handpicked speakers for the event, seeking a high proportion of younger thinkers and women who are "mavericks prepared to challenge the status quo".
"All of the talented people at this event are influencers in the true sense of the word. Whether inside institutions or troubling those in power, our guests have their hands on the levers of change," Mr Moriarty said.
He said the conference brochure's cover image of the famous "fearless girl" facing down the Wall St bull calls to mind 16-year-old Greta Thunberg.
"I see her as representing community groups, taking on the powerful when they hoped that she would just go away."
"But Australia's 600,000 community organisations are not going away, and more than ever we need new voices to speak up. There's never been a more important time to quit complaining, to step up, and to engage."
"Community groups have to find their voice like they've never found it before. And at this event, you'll be motivated to fight for your cause, alongside 1000 other delegates."
Expect also to be entertained, to develop new ways of thinking about communities, and to rub shoulders with the most influential and progressive people in the not-for-profit world.
Ten great moments from Communities in Control
Communities in Control changes lives. But don't just take our word for it – taste it and see.
We've built a FREE online library of the past 17 years of memorable conference moments. Follow the links to videos, transcripts and audio of some of our favourites, plus the CIC podcast.
A Musical Performance: Paul Kelly and Kev Carmody, 2007
If community is about anything, it's about this hit anthem: From Little Things, Big Things Grow. And there's even more great music and moving observation in this super session.
The apology to refugees, 2019
Human rights lawyer David Manne, from the Refugee and Immigration Legal Centre, issues an apology on behalf of all Australians for our treatment of refugees.
Changing history and creating dignity in 2016
Author, entertainer and former women's refuge worker Magda Szubanski reveals what keeps driving her to "change history", while Waleed Aly steps up to deliver a provocative Joan Kirner Social Justice Oration on creating a decent society through dignity.
Why society needs to change, 2018
LGBTIQ+ performer and disability advocate Jax Jacki Brown rolls on stage with a "Piss on Pity" T-shirt and delivers biting poetry that busts stereotypes and leaves people in stitches. Later, Indigenous advocate Stan Grant makes a stirring keynote address: "Another Sorry Day: And no closer to equality".
Chris Sarra on turning the tide of low expectations, 2017
Indigenous leader Professor Chris Sarra takes the crowd on a wisecracking tour of his extraordinary life. The softly spoken rugby tragic shows how expecting more from Indigenous and other communities has generated powerful results, especially in education.
Why lived experience must shape mental health services, 2010
Internationally renowned mental health consumer advocate Mary O'Hagan reminds us that mental health services must put users first. We all know the consequences of failure.
An Aboriginal Australian Republic and Christine Anu, 2015
Medical anthropologist Dr Gregory Phillips wrote the book on indigenous health and in this unforgettable speech lays out a path for Indigenous recognition. It is National Sorry Day as Christine Anu takes to the stage to sing of "My Island Home".
Julia Gillard argues for a just society, 2014
At a conference opened by then PM Tony Abbott, Julia Gillard captures the spirit of the Joan Kirner Social Justice Oration this way: "What Joan taught me, what she teaches us every day, is that we must never stop striving to create the socially just Australia, and socially just world, that the children who will follow us deserve."
In the aftermath of disaster, and a note of hope, 2009
Daryl Taylor describes how the people of the devastated town of Kinglake worked together to recover from the Black Saturday bushfires, and the Choir of Hard Knocks, led by conductor Jonathon Welch, leads the conference in song.
Is local action a waste of time? 2008
What a line-up! Ex-Premier Joan Kirner, Kinder advocate Meredith Carter, ex-con turned criminal justice campaigner Debbie Kilroy, AsiaLink founder Jenny McGregor, and disability advocate and comic Stella Young come together for a great debate about community activism.
The community effect on public health (and back to the future), 2003
Our conference team was nervous before the first ever Communities in Control event, fearing that key speaker and epidemiologist Professor Len Symes might not make it because of the SARS virus outbreak. Professor Symes, who spoke again in 2009, produced research demonstrating that community-run programs bring the biggest health benefits. It's true: things work better with Communities in Control.
Communities in Control will be live-streamed across Australia on Monday 16 and Tuesday 17 November, 2020.
MORE INFORMATION
Register now: communitiesincontrol.com.au