Why donating to charity beats unwanted gifts at Christmas
By Chris Borthwick, thinker in residence, Our Community
We're told that "To give is better than to receive". And with Christmas rolling around again, the amount of giving in the mix is stepping up - it's estimated that Christmas (presents, food, drink) costs Australia $48 billion every year, nearly double what we spend on the army, navy and air force combined.
A hundred years ago, the average Australian had very little in the way of possessions. It was possible to buy the love and affection of a small child with just an orange and some nuts in a stocking over the fireplace. In 2018, PlayStations, scooters, bicycles and gift cards top the list for kids. For adults, gadgets of all kinds prevail (electronic foam fitness roller, anyone?)
The problem with Christmas presents, as a concept, is that one of two things is generally true:
the giver has given you something they wanted themselves, which means you don't want it or need it
the giver has given you something they know you're interested in, which means you've already got two of it.
Dissatisfaction is almost guaranteed.
We have a statistical foundation for this pessimistic statement, too. In December 2017, the Australia Institute polled 1,417 Australians about Christmas gifts and waste. The sample was representative by gender, age, and state and territory. Here's what the research found:
Three quarters of respondents (75%) like to buy Christmas gifts.
However, 42% would prefer that others not buy them gifts.
Around a third (31%) said they expect to receive gifts they won't use or wear.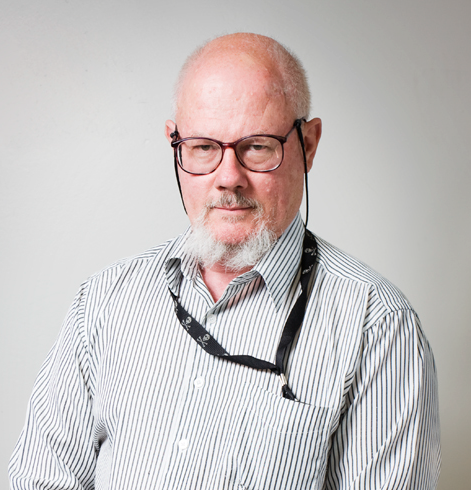 Our Community's Thinker-in-Residence, Chris Borthwick
When you start with a figure of $48 billion (minus food and drink), wasting even one-third of it is a serious matter. Luckily, there is a way around it.
Research conducted by the Australia Institute in 2005, and repeated in 2010, found that nearly 80% of survey respondents would be happy for a donation to be made to a charity on their behalf in lieu of receiving a Christmas gift.
Let's do that, shall we?
It truly is more blessed to give than to receive, and no one has ever become poor by giving.
When Scrooge in Dickens' A Christmas Carol repents his miserly ways, he doesn't just buy presents for the Cratchits, he makes a large subscription to "make some slight provision for the Poor and destitute, who suffer greatly at the present time" on the reasonable grounds that "many thousands are in want of common necessaries; hundreds of thousands are in want of common comforts" - something that unfortunately hasn't changed in the intervening century and a half.
To browse Christmas appeals on GiveNow, Our Community's online giving platform, go to https://www.givenow.com.au/search?term=christmas.