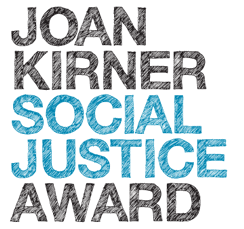 The 2012 Joan Kirner Social Justice Award recognised people who worked to bridge the gap between the "haves" and the "have nots" in a way that ensured that everyone, and every community, has the confidence and power to shape their own future.
Everybody in this life is entitled to equal respect. Everybody can have autonomy. Everybody has rights. Everybody should get a fair go.
In this world, though, there's often a gap between people's rights and entitlements and the reality of people's lives.
Social justice is about closing that gap in ways that are inclusive and empowering.
Such work is relentless; it's sometimes slow to bear fruit.
But when it works, and it often does, it's life-changing to all those involved.
Through the Joan Kirner Social Justice Award, we identified people who shaped the social justice agenda, and acknowledged and shareed their achievements.
---
The winners
The Joan Kirner Social Justice Award was was won by the Maryborough Neighbourhood Renewal Team for their 'Getting Ahead in a Just-Gettin'-By World' project.
This central Victorian project is working to combat the causes of generational unemployment.
"Despite the availability of jobs locally, rates of unemployment and disengagement from education and training have remained amongst the highest in the state," the team said in their award submission.
"Employers are desperate to fill positions. They cite instances of people leaving within days of starting a new job and cannot understand why unemployed people do not take up the available job opportunities."
The Getting Ahead project is designed to help people who have experienced generational unemployment to understand the impacts of their disadvantage and learn the "rules and behaviours of the middle class", or life skills, that are needed to get and keep jobs and training.
Ten months since the introduction of the project, seven of the 15 participants are employed and the remaining eight are in accredited education or training.
Health and wellbeing are up, drug and alcohol use are down, and there have been vast improvements in relationships and civic engagement.
The announcement of the award winner was made by the Prime Minister of Australia, the Honourable Julia Gillard MP, at the Communities in Control Conference in Melbourne on May 29.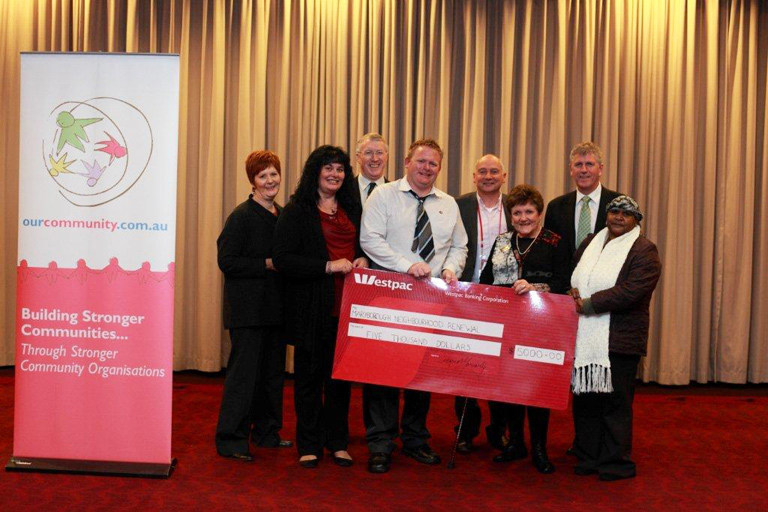 L-R: Margaret Kent, Place Manager, Maryborough Neighbourhood Renewal; Kaz Huges, Getting Ahead participant; Mark Johnston, CEO, Central Goldfields Shire; Matt Broad, Employment & Learning Coordinator, Maryborough Neighbourhood Renewal; Denis Moriarty, Group Managing Director, Our Community; former Victorian Premier, The Hon. Joan Kirner AC; Fr Joe Caddy, CEO, CatholicCare, and Rosemarie Edwards, Getting Ahead participant.
What is social justice?
Social justice is about empowering people to exercise their rights to equality, respect and autonomy.
It's about ensuring people, and communities of people, have the ability to shape their own future, about closing the gaps between the "haves" and the "have nots", and ensuring that no one is left behind.
All effective social justice activities - local, state, national or global - involve respect, inclusion, and collaboration. They ensure that the process of change is owned by those affected by the change.
---
About The Hon. Joan Kirner AC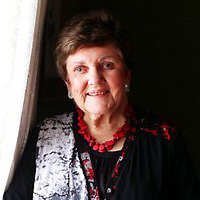 Joan Kirner started her political life with the Victorian Federation of State School Parents Clubs and was appointed as a parent representative to the Australian Schools Committee in 1973. She was elected to Parliament in 1982, and became the first female Premier of Victoria in 1990.
Since leaving Parliament, Joan has been active in a plethora of social justice issues and organisations, from Landcare to EMILY's List.
On 11 June 2012, she was named an Companion of the Order of Australia for "eminent service to the Parliament of Victoria and to the community through conservation initiatives, contributions to gender equality, the development of education and training programs and the pursuit of civil rights and social inclusion."
She is currently Victoria's Communities Ambassador, a role that involves engaging with local communities and community organisations and supporting them to develop local priorities and solutions, as well as to improve their connections with governments.
---

About the Trawalla Foundation
The Trawalla Foundation invests in social enterprises and opportunities that focus on arts, ideas, innovation and scholarship.
The foundation was established by Melbourne couple Carol and Alan Schwartz along with their children.
It seeks significant, long-term partnerships with organisations that are motivated to create lasting change.
Trawalla also has a strong focus on supporting the creation of opportunities for women's leadership and sustainable living in Australia.
---

About Our Community
Our Community (www.ourcommunity.com.au) is a world-leading social enterprise that provides advice and tools for Australia's 600,000 not-for-profit community groups - helping to build stronger communities through stronger community organisations.
As part of this work, Our Community has initiated, alongside CatholicCare, the Communities in Control movement and conference, which forwards the notion that for communities to survive and thrive, they must be in charge of their own destinies; that they must be given practical support to set their own priorities, design their own approaches, and create their own solutions; and that to do this will ultimately create safer, healthier communities.