Our Community data scientists follow a rainbow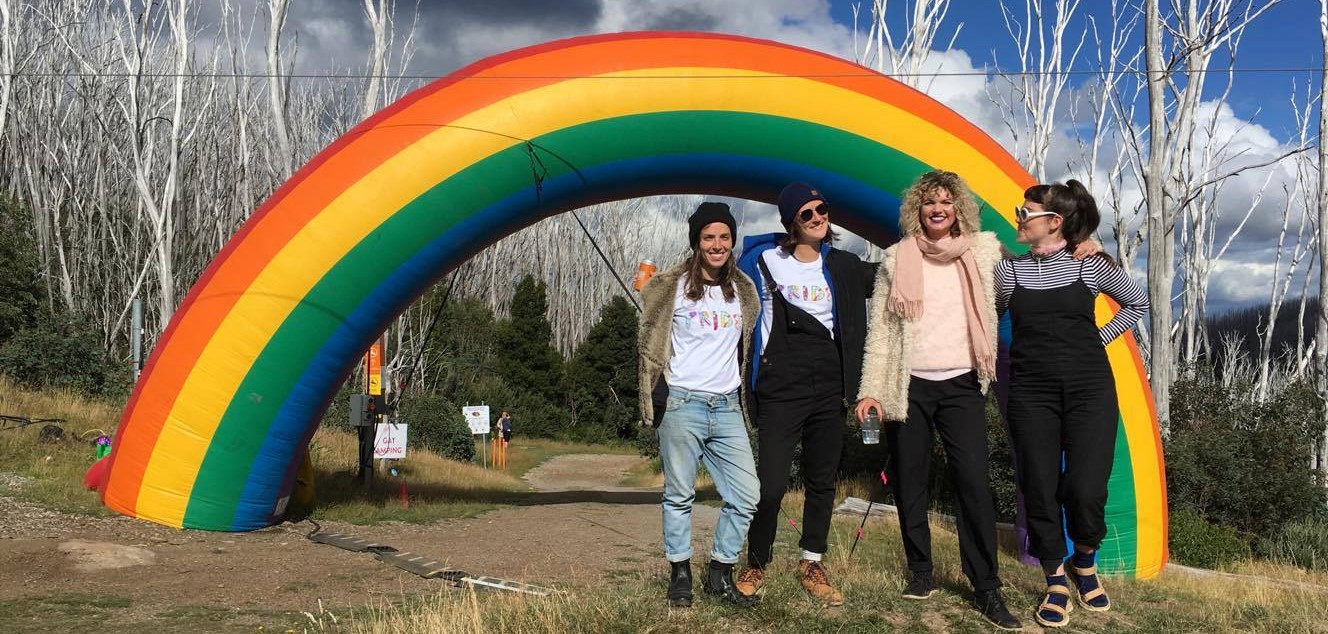 Members of The Channel at the Gaytimes Festival last year.
By Matthew Schulz, journalist, Our Community
17 May 2018
Our Community is doing its bit to "grow the pot of gold under the rainbow", crunching the data to help improve the flow of funds to lesbian, gay, bisexual, transgender, queer, and intersex groups.
The data skills of Our Community's Innovation Lab team will help The Channel in its quest to do better for LGBTQI+ groups.
The joint project is part of Our Community's push to help the Australian not-for-profit sector transition successfully into the data era. To kick off that process, Our Community sought expressions of interest from not-for-profit organisations willing to let us test our skills on a real-life data project, with 16 organisations applying for a chance to work with our team of highly-skilled data scientists including astrophysicist Paola Oliva-Altamirano and PhD candidate and Melbourne Datathon founder Joost van der Linden.
Why are LGBTQI+ groups missing out?
Among some excellent projects put forward by a range of not-for-profits across the country, The Channel's was chosen as the one with the best fit for the Innovation Lab's skills and its desire to work on a project that could have wider applications across the not-for-profit sector.
The Channel is a giving circle that raises funds from a community of members paying from $25-a-month. Funds are pooled to provide grants, with recipients selected by member votes.
The Channel's executive director Georgia Mathews is understandably enthusiastic about the possibilities of the partnership, which she hopes will generate more public backing for its important work.
"This partnership will provide us with a compelling evidence-base for our story," she said.
Ms Mathews said funders often avoided LGBTQI+ causes, believing them to be "too political". She said as a result the LGBTQI+ community had been "largely excluded from the benefits of Australian philanthropy ".
But minimal reporting on donor trends and a lack of research in Australia meant "we just don't have the figures to back up this observation".
In the United States, just 24c out of every $100 directly benefits LGBTQIA+ groups, less than any other marginalised group. That's despite higher rates of youth suicide, poor mental health, harassment and violence, workplace discrimination and homelessness in the LGBTQI+ community.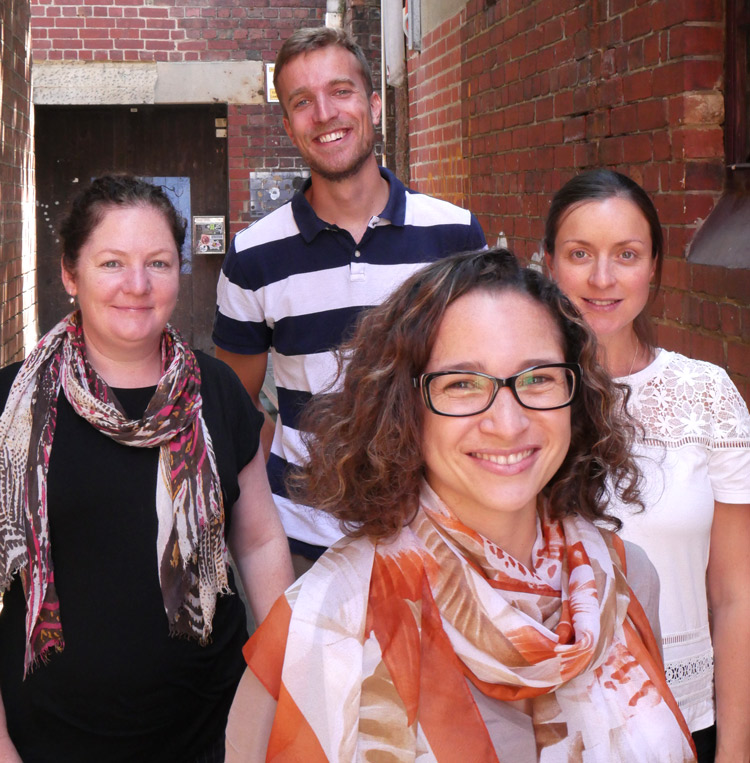 Our Community's Innovation Lab members (L-R) Kathy Richardson, Joost van der Linden, Paola Oliva-Altamirano and Sarah Baker.
In Australia, no big funder's name is connected to the LGBTQI+ sector and the majority of not-for-profits working with this population group are volunteer run and operating on extremely tight budgets.
Ms Matthews said the project would help The Channel understand more about who applies for and gets LGBTQI+ funding, using that knowledge to lobby for more philanthropic resources, and move towards "closing the gap".
"We need these insights to truly understand the nature of the task at hand."
She said The Channel would also use changes in the data over time to help measure its own effectiveness.
Our Community executive director Kathy Richardson, who will help oversee the project, said the partnership would also create significant benefits for Our Community.
"The project will help Our Community learn more about how to work with a not-for-profit organisation on a data project, in preparation for the opening of OC House — a social sector co-working space that includes a strong focus on data science.
"Thanks to the many not-for-profits that expressed an interest in working with us, we see a lot of potential to use data science to propel Australia's social sector forward, and it's exciting to see a wealth of opportunities reflected in the project ideas we received."
She said the project reflected Our Community's overriding vision to build stronger communities through stronger community organisations, and was well harmonised with Our Community's data goals to:
Foster a supportive and transparent community sector
Improve decision making, based on evidence
Identify systemic barriers that hamper progress
Identify opportunities to automate
Increase collaboration and learning
Share what works.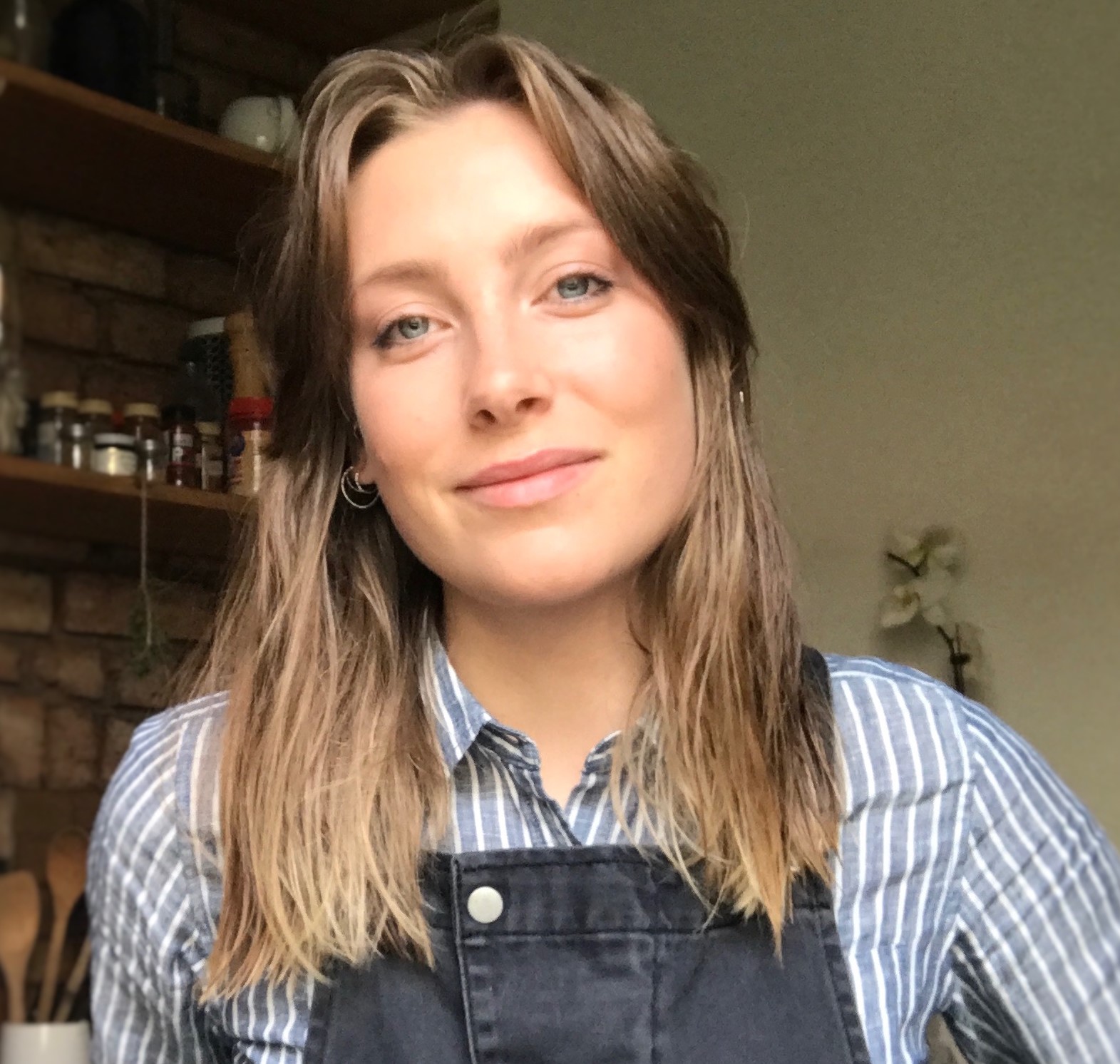 The Channel's Georgia Mathews
Big data a big challenge for small groups
Like many not-for-profits, The Channel's leaders understand the value of big data, but lack the resources to make the most of it.
"Building or accessing big data sets is one thing, knowing how to interrogate and use them is another," Ms Mathews said.
"This is a particular capability that most small not for profits just can't prioritise in-house and The Channel is no different."
She said the only alternative was to outsource the work, but that was difficult for a sector that was already extremely stretched for resources.
"If you can get by on citing anecdotal evidence and drawing your own softer conclusions about the nature of your given field, you're unlikely to allocate thousands from your already stretched budget on a big data project."
Until now, The Channel had put a wider data analysis into its "nice to have column", but Ms Mathews said the need to understand your data was becoming less an option as a necessity.
"It's only a matter of time before this is part of every strategy, campaign and resource for social change."
Ms Matthews calls out the elephant in the room for many organisations.
"In addition, big data is scary! Just understanding it is a challenge."
MORE
About the data project | About Our Community's Innovation Lab
For info about The Channel's plans to grow LGBTQI+ philanthropy, email: info@the-channel.org
Visit them at: the-channel.org | Twitter | Facebook